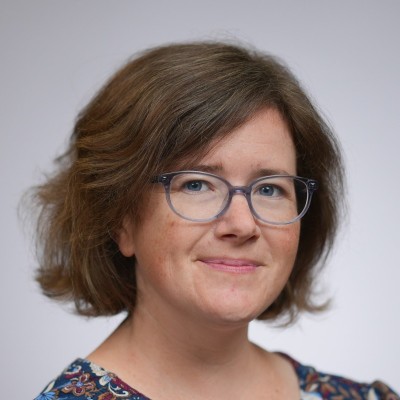 Sabrina Selway
Sales Director - Cosmo Bio USA
With over 15 years of experience in a diverse array of academic and industry research and sales roles, Sabrina enjoys growing as an active contributor to scientific research and education. Her responsibilities currently comprise of international distribution management and specialized product management. She is a creative, positive, self-motivated communicator and volunteers her time at the EUSD Farm Lab as well as Girl Scouts San Diego.
Vistage on Campus – Flex 25
Hashim Kamakhi
Founder & CEO - White Space
Hashim is a seasoned entrepreneur recognized for his role in establishing impactful organizations. In 2015, Hashim founded White Space, a hospitality-based company that swiftly expanded to six locations in Saudi Arabia's western region, serving as a leading office solutions provider for freelancers, startups, corporates, and SMEs. White Space currently employs more than 60 people, serves more than 10,000 clients, and operates in 10 locations. Additionally, he is a Board Member of Naseem, a company focused on providing a last-mile delivery solution for products that require a temperature-controlled environment, a niche that is underserved in the Saudi logistics market.
Hashim's academic credentials include a master's degree from King Abdullah University of Science and Technology (KAUST) and an engineering degree from the University of New South Wales (UNSW-Sydney, Australia). He holds a certificate in entrepreneurship from Johnson's Entrepreneurship and Innovation Institute (Cornell University) and is an accredited SME consultant (ASMEC) since 2018.
Vistage on Campus – Flex 25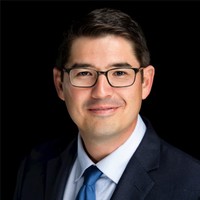 Clint Marsh
Director of Marketing & Technology Innovation - Continuing Life
Clint Marsh, who joined the Continuing Life team in 2016, offers invaluable operational support to both the marketing and information technology teams. In his capacity as the Director of Marketing & Technology Innovation, he exercises leadership, provides oversight, and adeptly manages a range of initiatives. Clint plays a pivotal role in guiding and shaping the marketing efforts for residential living across various Continuing Care Retirement Communities (CCRCs). In addition, he is responsible for evaluating the ever-evolving technological requirements of the business and collaborates with management to devise and execute strategies to meet these dynamic needs.
Mr. Marsh is a graduate of the University of California in San Diego, where he earned a Bachelor of Arts Degree in Cognitive Science. His educational journey also led him to New College, Oxford (United Kingdom), where he focused on International Politics, and he further enriched his academic experience by studying the Spanish language and Latin American politics at ITESO – Universidad Jesuita de Guadalajara.
Vistage on Campus – Flex 25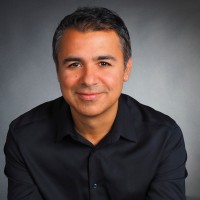 Asif Jan
Head of Data Solutions & Scientific Applications - Altos Labs
Asif is a Global Data & Technology Executive with 18+ years of experience in data strategy, data engineering and technology leadership. He's directed global teams and effectively managed large budgets with a broad portfolio of projects as well as demonstrated a keen leadership ability to create high-performance cultures while meeting significant innovation and operational challenges head-on. Asif actively collaborates with staff, peers, and executives to transform research and business using digital technologies.
Vistage on Campus – Flex 25
Elizabeth Yan Zhang
CEO/Founder GeneGoCell
GeneGoCell was founded in 2020 by Elizabeth Zhang, SCYM (ASCP)CM, MBA, CMQ/OE, PhD, to provide top-quality and fast-turnaround customized services in Next-Gen Sequencing (NGS) and flow cytometry analysis to serve the rising precision medicine industry, e.g. cell gene therapy (CGT).
"Love, Trust and Commitment" are the foundations of GeneGoCell.
Joined Vistage in 2018
Sam Fischermann
Owner - Fischermann Fabulous Seafood
The importance of Vistage membership for Fischermann Fabulous Seafood's growth strategy can not be underscored. Sam looks to the group for mentorship and accountability as the business continues growing at rapid speed.
Sam Fischermann is excellent at marketing and selling his company's frozen seafood products directly to consumers by creating a lot of hype on different social media channels. In CA, Fischermann Fabulous Seafood products can be purchased at over 100 stores of a well-known grocery chain. Sam's next goal is to secure purchase orders from a wholesale warehouse type retail chain by the end of 2024.