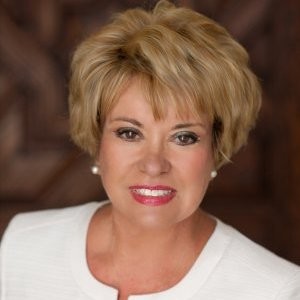 Mary Bixby
Founder/CEO - Altus Schools - California Charter Schools serving at-risk students
Mary Searcy Bixby is an educational leader who is widely sought after as a keynote speaker and advisor. She is an expert in leadership training, organizational improvement, educational reform efforts in America, and the management of processes oriented to sustainable performance excellence and quality. Mary has been honored to support her leadership team in the acceptance of the prestigious Malcolm Baldrige Award. This much-coveted recognition was presented by the United States Office of the President -Secretary of Commerce. The School for which Mary is President and CEO was the first K-12 school in America to receive this honor. Previous recipients include Motorola, AT&T, Solar Turbine, Nestle-Purina, Boeing, Sharp Hospital, Price Waterhouse and many other high-level corporations,
Recognized at local, state, national, and international levels, Mary has been deemed a legendary, courageous and bold leader by the Malcolm Baldrige Foundation, the University of San Diego School of Leadership and Education, State level Charter School Associations, as well as, the Vatican. She has twice appeared as a finalist on the list of Women Who Mean Business issued by the San Diego Business Journal, was named a Woman of the Year finalist by San Diego Magazine, and has been recognized as a Woman of Distinction.  In 2019, Mary was awarded the Vistage Leader of the Year Award.
Dynamic, creative, innovative, and determined, Mary Bixby has led an organization that has positively impacted more than 48,000 student lives. She has addressed groups that integrate the business, medical, and education sectors. She has dared to make a difference in a field that is calling for responsible and reasonable change.
Joined Vistage 2012