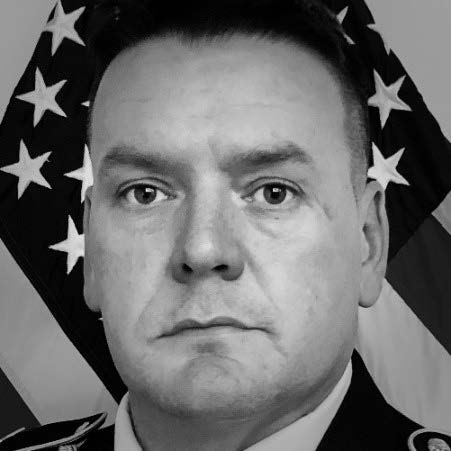 Hugh Simmons
Senior Military Science Instructor - Department of Military Affairs
Highly motivated senior military leader with immense experience in human capital management, policy development and application for the betterment of the organization. Selfless leader with a broad spectrum of project management in ever changing dynamic and diverse conditions, achieving results even when faced with adversity. A teachable leader with key interest in the organization and the welfare of individuals.
After achieving a twenty-six-year career in the military I have learned, honed and exceled in project management, organizational leadership, subordinate mentorship, development, interpersonal relations, and communication. Understanding the human dimension and geopolitical environment has allowed me to achieve quantifiable results under fast-paced operational conditions globally. Successfully over coming challenges in logistical and operational management for organizations spread across several countries. A safety conscious leader who has analyzed and mitigated risk under some of the most adverse and high-risk conditions while protecting personnel, equipment and assets valued at over $950M attaining effective broad-spectrum results with multinational partners in joint operations.
Proponent of continued education, currently a candidate at Rady School of Management's MBA program with a degree from Goldman's School of Public Policy, in Public Affairs. Recipient of Bronze Star Medals, Meritorious Service Medals, Accommodation and Achievement Medals in recognition for outstanding performance, leadership and professionalism.
Vistage on Campus – Flex 22